Whether it's in USA or non USA, no government agency can provide the term therapeutic grade or it can certify your oil as therapeutic grade. These all just a marketing gimmicks done by the companies to sell those oils. Anyhow if you come across the therapeutic grade it means that you can take these oil as a flavouring to your food. It should pass CPTG test or GRAS test to become pure therapeutic grade oil. Remember but no essential oil can be swallowed as raw. Now let's see what are essential oils and why does such a confusing terminology exist in the world.
What Are Essential Oils?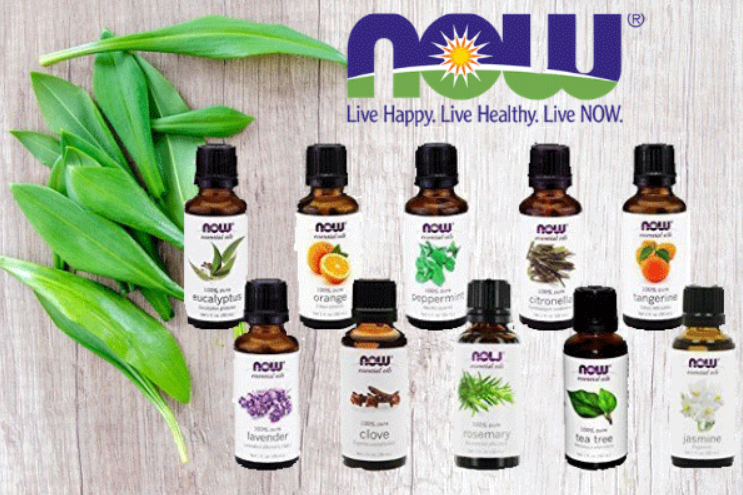 Essential oils are natural products which is made out of plant materials such as flowers, seeds, leaves, berries, peels, branches ,leaves and needles. They are distilled using the methods known as cold pressing or solvent extraction, steam distillation. It's also based on the company on which distillation is made. Essential oils are rich in antioxidants, anti inflammatory and anti microbial properties. So they are used in skin, body and hair. They also helps us to relieve from the stress and depression. It's also used in the following
• Hydrating the organs
• Equipping the body's natural abilities to remove the toxins
• It allows the body cells in receiving the life-giving oxygen
• cleansing the body gems and purifying it from the body.
• Essential oil provides a better immunity
To enjoy the benefits of an essential oil you can inhale the oils through diffuser or apply it on the skin, hair. The oil must be purchased from the best essential oil brands. Essential oils offer a wide range of benefits. Check the benefits on the top of label which you can find it through the essential oil bottle.
Why This therapeutic Grade Oil Exist and How Its Used In The Market ?
As explained earlier there is no single definition exist for therapeutic grade. Uses of these oils are defined in a package based on the experience. But FDA has regulation over what an essential oil is. That clearly states essential oil standards, qualities and their refining process. Although there is no such term exist , companies use this term as a fancy word for marketing their products and standards.
General Guidelines Behind Using The Essential Oils
There are some basic guidelines behind using the essential oils. They are all described below.
Try to find a company that provide 100% organic essential oil. You can do it via M/S testing available online.
Use Proper Dilation
Some essential oils can't be applied on the skin directly. You must dilute it with other carrier oil. Dilution is the process of mixing the small quantity of essential oil with the carrier oil like coconut oil, olive oil, argon oil, sunflower seed oil or jojoba oil or any other oil which is unscented.
Some of the general dilution rates are given as
If you are pregnant or breast feeding women children or elder, you can use almost any kind of essential oil in the ratio 1% dilution. In this 5 to 6 drops of essential oil is mixed for every ounce of carrier oil. It is a good dilution rate for essential oil that support the function such as boosting immune system.
2% of dilution – In this 10 to 12 drops of essential oil is mixed with carrier oil in our every day products like massage applications, skin care and hair care.
3 to 10% dilution – You would use 15 – 60 drop of essential oil per ounce of carrier oil. Mostly this is used in treating the specific condition. In most cases the dilution rate must not go beyond 3 to 4%.
Undiluted – We can use very few oil in the neat / undiluted form. Applying these essential oil on the skin will not cause any problem like itching, burning etc. Example to these oils are Lavender oil. You can use this oil for bee sting , bug bites etc.
We use most kinds of applications with 2% dilution rate. It may sound like mixing just 1 to 2 drops of oil into the carrier oil. But the whole plant is distilled behind this 1 to 2 drops of oil. If you see the potent , you will know how effective an essential oils is. For example nearly 30 rose plants are distilled to get one bottle of rosehip essential oil.
Utilize The Photoxic Essential Oils With Lots Of Care
Although many essential oils are made by distillation, there are few oils which are distilled using the chemical compounds. When these oils are exposed to UV rays / the direct sun it may cause burning, blistering or itching or any other type of damage to the skin. You should use this oil with proper care and shouldn't go under the sun. If you already know that you will be on the outside better avoid applying or apply it inside the cloth.
Example of these phototoxic essential oils are : cold pressed lemon oil, lime oil, Grapefruit and Bergamot
As you are going to use these essential oils in your home or spas it is very important to learn yourself on the safety education so you can enjoy its full benefits.
Essential oils are should not be swallowed but you can inhale the essential oil
It is one of the very common application of essential oil. Through inhaling, you can provide a kick start to your immune system and the respiratory system.
It's not every essential oil is good for inhalation. Some oils contain 'phenols, aldehyde and monoterpenes". These and all are cause irritation to the lungs when it is inhaled through the nose. it may be contradicted to the people with asthma. Ensure to check the references of these specific oils before inhalation.
Apart from inhalation , you can use it for the topical application, diffusing it through diffuser or bath it. Whatever may be the usage, purchase it via the best essential oil brands.