Never lie to doctors and lawyers is a good old saying. They are life saviours. The 2 professionals are bound by ethical rules. They maintain the confidentiality of the information shared. Especially a domestic violence attorney deals with highly charged atmosphere and repercussions. They decide on dealing with negative information as well.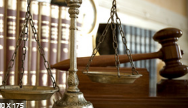 Explaining
The first rule on working with the attorney is to explain to him everything related to the case. The following are a few matters that may be required to bring up in the first few conversations
1. What are the concerns of the case? Explain to him the points that might weaken the case
2. Explain to him the goals of the case. Talk to him about compensation if expected
3. Ask him about his strategy, way of approach, investigation techniques to increase the probability of success
4. Ask him if needs more information.
Usually, a domestic violence attorney writes down as his clients speak. Some even record. If it is being recorded make sure he assures to return the recording after the case is over.
Writing
Some may not be comfortable in explaining all the incidents. In such cases write about the incident. Include the following
1. When did the abuse happen? Include the date, situation, root cause of the incident
2. Places where it occurred – be specific and include the address of the place. It may be home, public place, office.
3. How did the abuse happen? What is the type of abuse? Biting, pushing, threatening, punching, hitting, forced sex acts, shoving, etc
4. Mention the objects used – guns, furniture, pens, etc
5. Mention about the possible witness.
6. Attach hospital records of treatment to the injuries
7. Explain the domestic violence attorney about the calls, arrival and questioning of police if they were involved.
8. Mention about the children and their custody.